Former President Jerry John Rawlings, founder of the National Democratic Congress – NDC has passed on.
He died early Thursday morning at the Korle Bu Teaching Hospital in Accra on the 12th of November, 2020 after a short illness as confirmed by close relatives to the media.
Mr. Rawlings who was sent to the National Cardiothoracic Centre of the Korle Bu Teaching Hospital three days earlier, had a transfer to the intensive care unit on Wednesday where he passed away the following day.
Ex-President Rawlings buried his late mother Madam Victoria Agbotui in October 2020.
Madam Agbotui passed on in September 2020 after celebrating her 101st birthday on the 9th of same month after after a short illness.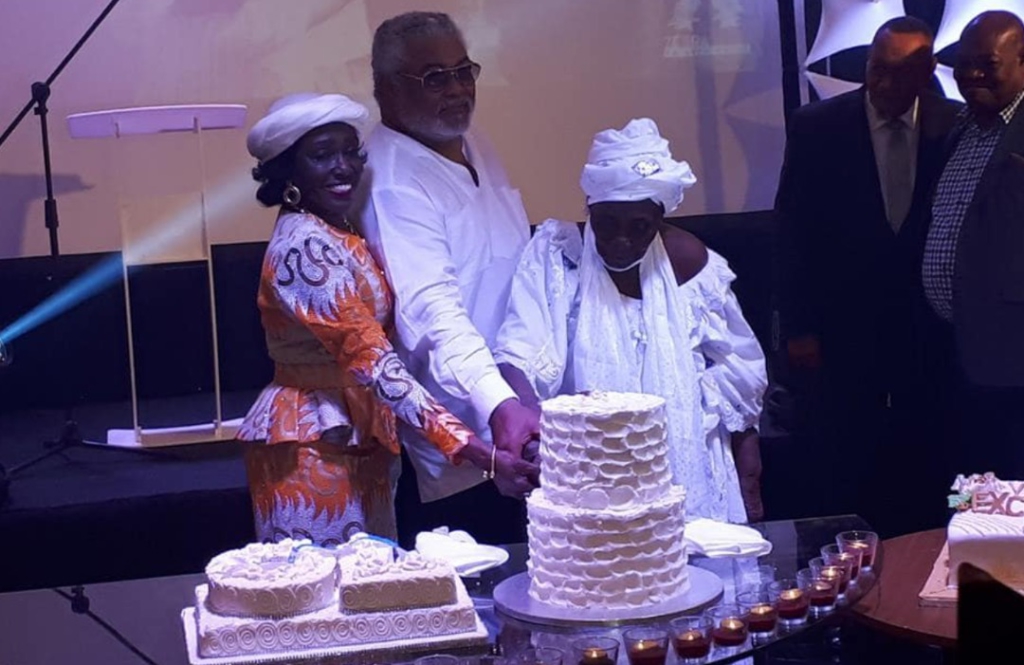 Also to Read:https://12framesonline.com/2019/01/mr-and-mrs-rawlings-finally-breaks-silence-with-a-dance-to-jms-bobolibobo/
Former President Jerry John Rawlings will be remembered by all for his benevolence and bravery.
His soul rests in Perfect Peace.
Source: 12framesonline.com
#RipPapaJ #12FramesOnline